Meet the BCI+network Principals
JOHN CHRISTISON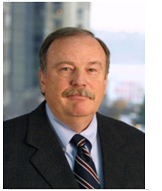 John is the Principal and Managing Member of BCI+network.
John was also the President and Chief Executive Officer of the Washington State Convention & Trade Center, Seattle, Washington until his retirement in 2011.
John is a graduate of the University of Arizona with a Bachelors Degree in Public Administration. John began his career in the public assembly industry in 1971. John served as the Assistant Director of the Tucson, Arizona Convention Center from 1971 – 1979.
In 1980, the Portland Oregon Exposition Recreation Commission hired John, where he served as the Chief Executive of the Commission's facilities, which included the Portland Convention Complex, Portland Coliseum, Portland Performing Arts Center, Portland International Raceway and the Civic Stadium.
In 1986, John was hired as the Director of the Orlando, Florida Centroplex. The Centroplex is an operating agency responsible for the operation of: the Orlando Expo Center, Orlando Arena, Citrus Bowl Stadium, Tinker Field Baseball Stadium, Ben White Raceway, Bob Carr Performing Arts Center, and several commercial properties, including two restaurants and the administration of a hotel lease for the City of Orlando.
In 1990, John assumed the position of President and Chief Executive Officer for the Washington State Convention & Trade Center. During his tenure, the convention center was expanded three times to respond to market demand.
John is acknowledged in the hospitality industry as a preeminent operator with a focus on marketing, superior service delivery, and a strong emphasis on maximizing revenue and providing quality food service. John is also widely recognized for his work with Destination Management Organizations.
John has considerable experience in the planning, programming, design and construction of public assembly facilities. During his career, John has overseen the construction of numerous projects with a construction value of one billion dollars.
John is recognized as a leader in his field. He has served as President of the International Association of Venue Managers (IAVM), he is Past Chairman of the Asia Pacific Exhibition and Convention Council (APECC), and is the past and founding Chairman of the World Council for Venue Management (WVCM), an umbrella organization representing nine, worldwide, professional associations in the Public Assembly Facility Management Industry.
John has served as an Adjunct Lecturer for the Washington State University's Hotel and Restaurant Program and served as an Adjunct Lecturer for the University of Central Florida. John has served as the Chairman of the Board of Governors for the Cornell University Public Assembly Management Symposium, where he was honored with an annual award named after him, for service to the industry. John has also received the Charles E. McElravy award for his service to the industry as well as the International Convention Center Congress's Life Time Achievement award. John has also served as a commission member for the Convention Industry Council's (CIC); Accepted Practices Exchange Commission (APEX) John is a frequent lecturer and trainer throughout the world in the field of facility management, marketing and service delivery. John is a Certified Facility Executive (CFE) and a Certified Meeting Professional (CMP) and has chaired the IAVM's Certification Board, and the IAVM's Consulting Board.
John has, as an independent consultant, provided consulting services to numerous clients worldwide in the hospitality and events industry.
Warren Buckley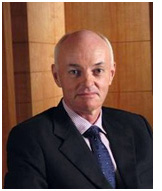 Warren Buckley is a principal in the consulting firm of BCI + network.
Buckley is the former President and Chief Executive Officer of the BC Pavilion Corporation (PavCo). PavCo is responsible for the operation of two of British Columbia's most iconic public facilities, the Vancouver Convention Centre and BC Place Stadium. From hosting global summit meets to world class sporting and entertainment events, PavCo performs on its mandate of generating economic and community benefit to the people of BC through prudent management of these facilities.

From 2008 to 2012, Buckley oversaw both the expansion of the Vancouver Convention Centre and the extensive refurbishment of BC Place Stadium.

Prior to returning to Vancouver, Buckley was the President and CEO of the privately owned Suntec Convention Centre in Singapore for 7 years. The Centre was named Asia's number one convention centre 3 years in a row.

Prior to leaving for Asia, Buckley was CEO of the BC Pavilion Corporation responsible for BC Place Stadium, the Vancouver Trade and Convention Centre, the Bridge Film Studios, the Robson Square Conference Centre, the Fraser Valley Trade and Exhibition Centre and the BC Place Stadium.
Buckley is a graduate of the University of Winnipeg with a Bachelor's degree in Economics.

Buckley has been actively involved in several industry associations serving as Chairman of the Asia Pacific Exhibition and Convention Council and as board member of the International Association of Venue Managers. As well he has served as an instructor at both the Public Assembly Facility Management schools in West Virginia and Australia.

As an industry consultant, Buckley has provided independent advice on a wide range of international projects.
Robert J. HUNTER, CFE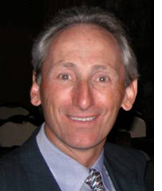 From Toronto to Vancouver and back again, Robert (Bob) Hunter has spent his entire career marketing and managing some of Canada's premier sports and entertainment facilities. A native of Hamilton, Ontario, Hunter attended the University of Waterloo where he obtained his Honours Bachelor of Science degree and then attended graduate school at the University of Washington, Seattle specializing in Sports Medicine.
Hunter started his career at the harbourfront entertainment complex, "Ontario Place" in Toronto. In 1982, he left to open the 60,000 seat BC Place Stadium in Vancouver where, he was responsible for all event services, production and facilities management.
In 1985, he moved to the Expo '86 Vancouver World's Fair management team with a mandate to construct and develop British Columbia's pavilions. Following construction of this $145 million entertainment complex, Hunter then managed the property throughout the six-month Fair.
Hunter returned to Toronto in early 1987 to work on the $600M SkyDome Stadium project as Vice President of Operations and Fan Services. After five years with SkyDome (now renamed Rogers Centre), Hunter was promoted to President and CEO.
In 1994, Hunter joined PROFAC Management Group as President and CEO. This firm was responsible for providing real estate investment and facility management services for large Canadian corporations.
In January 1998, Hunter returned to the sports and entertainment industry as Executive Vice President and General Manager of Canada's newest arena, Air Canada Centre, home of the NHL Toronto Maple Leafs and NBA Toronto Raptors. Now 15 years later, the arena is still annually ranked in the top three busiest entertainment venues in North America. In addition to Air Canada Centre, Hunter also oversaw management and bookings for Ricoh Coliseum (home to the AHL Toronto Marlies) and BMO Field Soccer Stadium (home to MLS's Toronto FC).
In 2014, Bob's focus changed with his new position of Chief Project Development Officer. In this role, Bob manages major business and project opportunities as well as all annual capital projects for all Maple Leaf Sports & Entertainment venues. Currently he is overseeing over $200M in projects for the company including a $135M renovation to BMO Field, home of MLS's Toronto FC.
Bob currently serves on the Boards of Metro Toronto Convention Centre, the Toronto Entertainment District Business Improvement Association and the Deans Advisory Council at the University of Waterloo. He is a past member of the Board of Directors of the University of Waterloo, Trillium Health Centre Foundation, Tourism Toronto and the Board of the International Association of Venue Managers (IAVM). Also with IAVM, he has served as Chair of the Arenas Committee, Vice Chair on both the Certified Facility Executive Board and the IAVM Foundation. He also lectures annually at the IAVM Venue Management School.
In 2007, he was presented with an Honorary Doctor of Laws degree from the University of Waterloo. In the same year, he was recognized as one of the Top 50 Alumni on the occasion of the University of Waterloo's 50th Anniversary. He currently sits on the Dean's Advisory Council for the Faculty of Applied Health Sciences.
Hunter is an avid squash player and golfer.